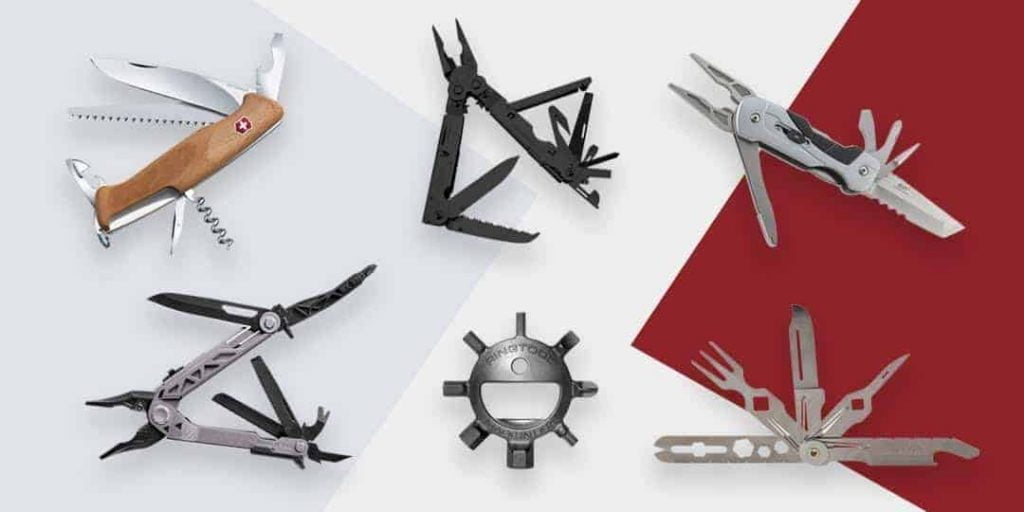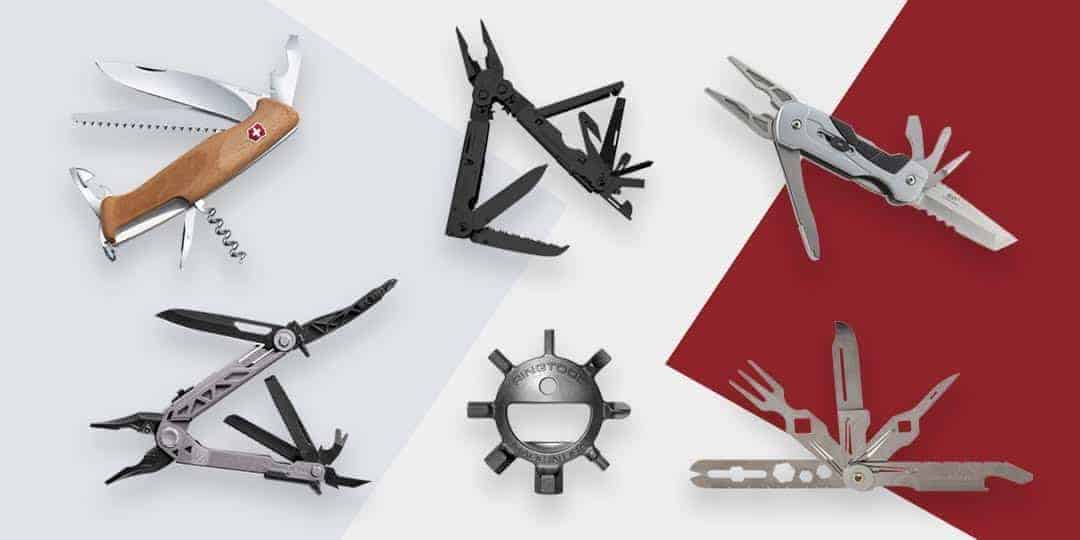 The history of multi tools stretches back all the way to the Ancient Roman times. And that should not surprise you, knowing that the need for such convenient tools has always been around. Instead of carrying dozens of different tools, you get all of them in one if you use a multi-tool. And you can carry one with you wherever you go, as multi tools are usually very compact in size.
Although this idea has been around for two millennia, the fact is that the concept of multi tools has evolved over the centuries. One of the biggest moments in the history of multi tools happened in the late 19th century, when a Swiss company called Victorinox started manufacturing multi tools for the Swiss Army. And because of that, Swiss Army knife has become a generic term for multi tools, but strictly speaking, these two things are not the same.
Swiss Army Knives vs Multi Tools
As the name suggests, Swiss Army knife was meant to be used by the army. Therefore, the multi tools that belong to this category come with all the tools a soldier needs to survive in the wild. We're talking about things like blades, small wood saws, fish scalers and hook disgorgers, scissors, wire scrapers, wire cutters, pharmaceutical spatulas, can openers, and so on.
Multi tools popular today do come with some of these features, but they are more focused on everyday needs of regular users. So, instead of tactical blades, modern multi tools contain things like screwdrivers, pliers, rulers, bottle openers, and so on.
What Kind of Functions Should a Multi Tool Have?
Multi tools can pack literally dozens of different tools of all sorts. And the countless number of tool combinations means that each multi tools model is unique. Sky is the limit really when it comes to the types of tools included. Still, some functions are a must. If a multi tool does not have them, it's not good – it's as simple as that.
So, which tools it needs to feature? Here are some of them:
Knife blade – Almost every multi tool out there packs a knife blade. And the reason for that is simple, you can use the blade for a variety of everyday tasks. Those include everything from cutting food to carving wood, or even self-defense.
Scissors – Same as with knives, you can find many different uses for scissors, which is why it's good to have them in your pocket as a part of your multi tool.
Bottle & can opener – These are the things every household needs to have, but misplacing them is not uncommon. By buying a multi tool, you will always know where the bottle and can openers are.
The tools above are those that average users find most useful in everyday life. But, your choice depends on your needs. For instance, if you're often faced with tasks that require the use of a screwdriver, look for a multi tool that has one.
You should also know that there are some multi tools available which are designed with certain activities in mind, e.g. hunting, fishing, and so on. Such multi tools have the functions that you should find useful for those activities.
Best Multi Tool Brands
Apart from the functionality, the most important factor in deciding which multi tool to buy is often its durability. It needs to be made of sturdy materials and designed in a way that it won't break easily. You want your multi tool to be your loyal servant for years, or even decades. And probably the easiest way to make sure that it's gonna serve you well for a long time is to pick a multi tool that's manufactured by a reputable company.
Here are some of the companies famous for the ruggedness and longevity of their products:
Of course, not every product that's ever come out of the factories of the aforementioned companies is good. In order to find best multi tools, you do need to do a little bit of research. Luckily for you, we're here to help. Our website is the only source of information you'll ever need. Just browse our reviews and you will be able to find the best multi tools!